FROM THE DESK OF EXECUTIVE PRINCIPAL Ms. Meenakshi Zarabi
'There are only lasting bequests that we can give to our children, one is roots and the other is wings.'
-Hodding Carter, Jr.
Principal Message
Studies have identified a significant 'skills gap' between what students are currently being taught and the skills employers are seeking in today's global economy. Thus one of the prime aims of education in present scenario is to broaden perspectives and prepare students to meet future challenges of our ever changing world.
We at ASPAM have modelled our curriculum to hone students' talent and skills with global perspective and international quotient to brand our students with necessary skills for universal acceptability.
ASPAM has entered into collaboration with two globally renowned institutions and these are collegiate of The University of Winnipeg, Canada and IAYP i.e. International Award for Young People. The collaboration with the Canadian University will enable our students to study in Canada after clearing just one test whereas IAYP is based on E3 –Engage, Equip, Empower. IAYP award will entitle ASPAMIANS to participate in the Duke of Edinburgh's International Award that is a global framework for non-formal education, which challenges young people, aged 14-24 to dream big, celebrate their achievements and make a difference in their world. Both these knowledge partners will provide a very good opportunity to ASPAMIANS to explore and refine their skills at international platforms.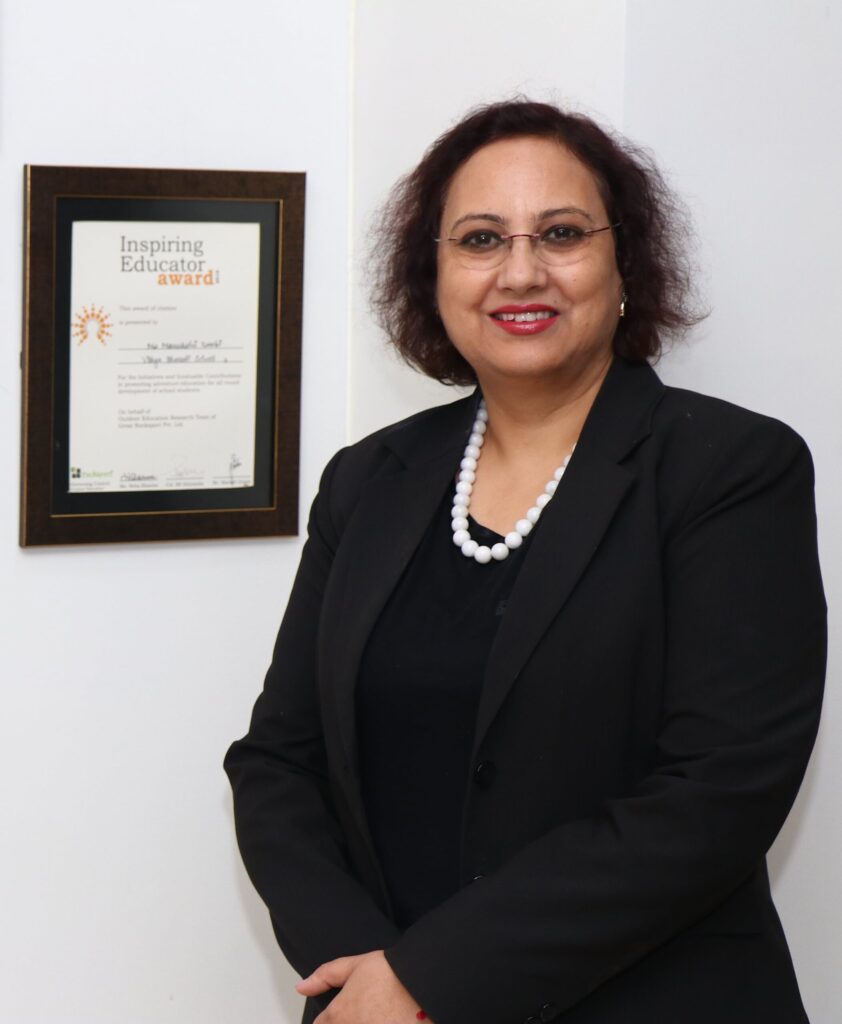 The era of digitalization, it is important that technology is integrated in the best possible way for the holistic development of the students. Smart classes, Robotics lab, Math Lab have made learning not only interactive, experiential, hands on but also global. Personalized learning is the hallmark of ASPAM Education philosophy. Value Lab has been set up to inculcate values and ethical thinking in students through School cinema. These movies aim to develop in our students virtues of integrity, honesty and prepare them to face all challenges in a unique and thought-provoking ways. 'Tab lab' is yet another resource for students to assess their understanding of a particular concept thereby enabling re-enforcement and clarity of concept. These innovative pedagogical enhancers make learning a roller coaster ride for ASPAMIANS.
We at ASPAM believe that optimism is the essential faith that leads to achievement and with each little effort of ours; we will grow stronger, skilled, self-confident and successful. It is only possible when there is teamwork and collaboration between school and parents, so let's keep our tireless efforts continued and help ASPAMIANS rise, sparkle and conquer glorious path of success and accomplishment.
God bless us all!!
Meenakshi Zarabi
Executive Principal