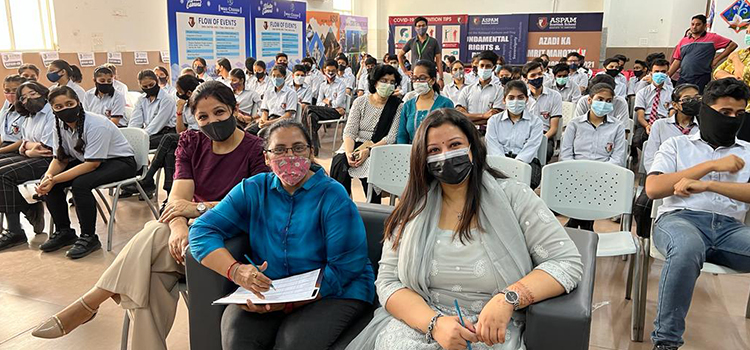 To find the best school is not an easy task for anyone. To tag a school as the best one, certain parameters have to be taken into consideration. So firstly, what is the aim of education? The answer will be definitely to provide holistic growth, to prepare the students for life, to build a community of lifelong learners, to prepare them to become global citizens, to provide a happy, safe, and supporting environment where everyone is equal and celebrate their achievements.
So mere academics these days can't fulfill the criteria of new age expectations. To make the students future ready learning beyond curriculum is the need of the hour and ASPAM Scottish School, one of the best schools in Noida aims at enhancing thinking skills through hands-on project based learning among the students where learning outcomes are realized for skill development to imbibe 21st century skills.
Along with great infrastructure school should provide world class facilities to the students through –
Faculty- Widely experienced faculty is the backbone of any institution. Regular professional Development to keep pace with international standards is a must.
Labs and library – Computer Lab, Math Lab, science Lab, Language Lab, and a well-equipped library will help children to become autonomous learners.
Smart Classroom- the digital connect makes the classroom more interactive and engaging.
Studios- To hone the latent talents of the students dance, music, art, school theatre plays an important role.
Sports, Yoga, Aerobics –For holistic health each school should have good world class sports infrastructure.
Safety-The best school should be equipped with CCTV at all strategic locations to create a safe environment for the students.
So the best school should help students to become confident responsible individuals ready for life.
ASPAM Scottish School, Noida believes in their motto 'Educate to Empower' to groom the students with future ready skills, rational approach, ingenuity, and will power to become successful young achievers.
By: Meenakshi Sarkar